Join the Moab Music Festival Commissioning Club and become part of the musical creation process! This is an exciting opportunity to get in on the artistic action by supporting the inception of brand new chamber music works composed by today's most notable living composers.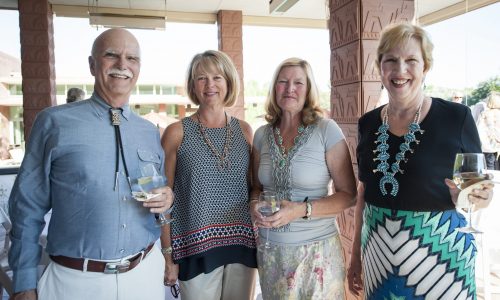 Have you always dreamed of making something creative from the ground up? Perhaps actively contributing to the creation of art in our time? It's an electrifying process and you can be a part of the future of chamber music by joining our Moab Music Festival Commissioning Club! Club members help MMF commission new works annually, taking a journey through the composition process, from inception to the world premiere performance during the Festival.
JOIN THE 2022 COMMISSIONING CLUB NOW
To become part of the club, contact Development & Community Engagement Director, Erin Groves at erin@moabmusicfest.org.
*$500 minimum donation for annual commissioning club membership. ($420 of your donation is tax deductible).
To donate online, visit our donation link by clicking the Join button below and select "Commissioning Club" from the appropriate dropdown menu.
All members of the Club receive special VIP benefits, including the following: 
Two complimentary tickets with priority seating to the world premiere performance
(These tickets are valued at $80 and are not tax deductible.)

Invitation to a closed rehearsal

Opportunity to meet the composer(s)

Acknowledgement in the MMF program book


Copy of 2022 Donor Newsletter (early summer)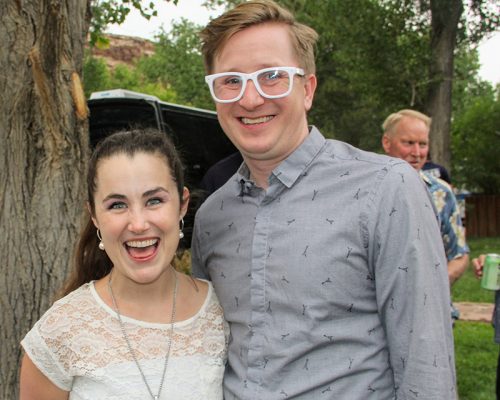 2022 Commissioning Project
Sunrise on Turtle Island:  Contemporary Native American Voices
World Premiere of works by Dawn Avery, Laura Ortman, and Martha Redbone
plus music by Jerod Impichchaachaaha' Tate. Curated by Timothy Long.
Red Cliffs Lodge, Saturday, September 3, 7pm
Tickets: $40 Adult, $5 Student (ages 6-18), FREE for Children under age 6
Pre-concert talk 5:30-6:30 (included with concert ticket purchase)
Tickets on sale April 1.
More ancillary events TBA.
Lost Freedom:  Japanese American Confinement in the U.S.
The inaugural MMF Commissioning Club Project was a resounding success! In 2021, MMF commissioned a brand new chamber music work for famed actor George Takei written by Japanese American composer Kenji Bunch. The work Lost Freedom: A Memory featured Takei himself as narrator, leading the audience through a dark part of American history that saw Japanese Americans stripped of their property and liberty, and revisiting his past growing up in Japanese American Confinement camps during WWII. The composition was the centerpiece of an evening concert and group of events surrounding the ideas of Japanese American Confinement in the U.S. and anti-Asian bias. Other events included a visit to Moab's Citizen Isolation Center at nearby Dalton Wells and a panel discussion with Bunch, Takei, Utah State Senator Jani Iwamoto, and American politician and educator S. Floyd Mori, with all events documented by 15 time Emmy-award winning filmmaker John Forsen.