Join the Moab Music Festival Commissioning Club and become part of the musical creation process! This is an exciting opportunity to get in on the artistic action by supporting the inception of brand new chamber music works composed by today's most notable living composers.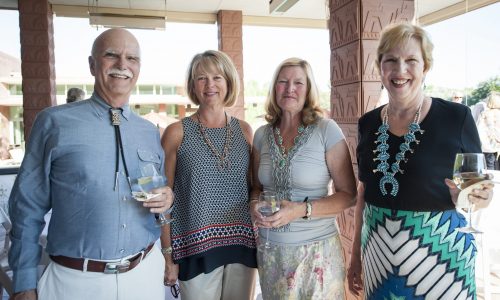 Have you always dreamed of making something creative from the ground up? Perhaps actively contributing to the creation of art in our time? It's an electrifying process and you can be a part of the future of chamber music by joining our Moab Music Festival Commissioning Club! Club members help MMF commission new works annually, taking a journey through the composition process, from inception to the world premiere performance during the Festival.
JOIN THE 2023 COMMISSIONING CLUB NOW
To become part of the club, contact Development & Community Engagement Director, Erin Groves at erin@moabmusicfest.org.
*$500 minimum donation for annual commissioning club membership.
To donate online, visit our donation link by clicking the Join button below and select "Commissioning Club" from the appropriate dropdown menu.
All members of the Club receive special VIP benefits, including the following: 
Two tickets with priority seating to each world-premiere performance
(Ticket redemption reduces the tax deductible value of your donation by the face value of the tickets.)

Invitation to a closed rehearsal

Opportunity to meet the composer(s)

Acknowledgement in the MMF program book


Copy of 2023 Donor Newsletter (early summer)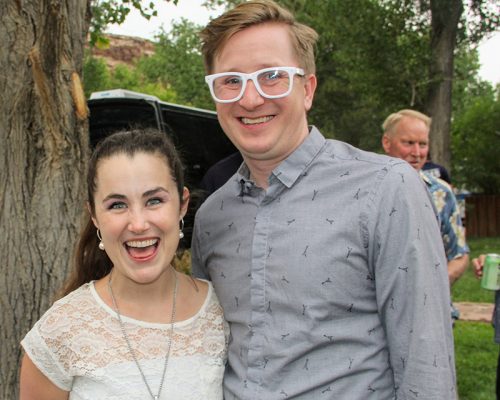 2023 Commissioning Project
Two water-inspired world premieres

The MMF's Commissioning Club enters its third year with two new commissions from exciting composers/performers to be premiered at the 2023 Annual Festival.
Brooklyn-based pianist/composer Timo Andres performs his new quartet Tooth and Claw for piano, violin, clarinet, and cello on American Minimalism: A Retrospective. The New Yorker's Alex Ross wrote of Timo's duo piano album that "it achieves an unhurried grandeur that has rarely been felt in American music since John Adams came on the scene." Timo will also be featured as a pianist during the first week of concerts at this year's festival.
Known for his "eloquent phrasing and wide range of color and dynamics" (The New York Times) percussionist/composer Pius Cheung has thrilled past MMF audiences with his dazzling marimba skills and compelling compositional voice. His MMF 2023 commission working-title Rivers, Dams, Bridges and Floods is a quintet for piano, percussion, and strings ties into the MMF 2023 season's focus on water. The work premieres at Water World: Rivers, Dams, Bridges and Floods at Red Cliffs Lodge. We are eager to hear his latest creative effort.
Music by living composers is an important part of music in concert with the landscape. MMF extends its thanks to the members of the Commissioning Club for their generosity which helps us bring these new works to life.


To donate to this year's Commissioning Club online, click the Join button below and select "Commissioning Club" from the appropriate dropdown menu.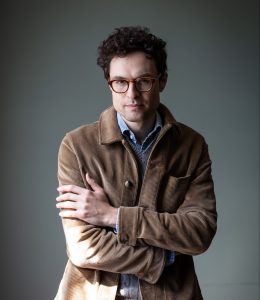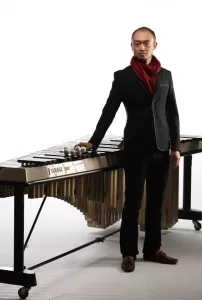 2022
Sunrise on Turtle Island:  Contemporary Native American Voices


World Premiere of works by Dawn Avery, Laura Ortman, and Martha Redbone
plus music by Jerod Impichchaachaaha' Tate. Curated by Timothy Long.
Red Cliffs Lodge, Saturday, September 3, 7 pm
Conductor and pianist Timothy Long (Muscogee, Thlopthlocco, Choctaw) curated and led performances of three world premieres exploring the new generation of Native American composers. 
Dawn Avery (Mohawk), Jerod Impichchaachaaha' Tate (Chickasaw), Laura Ortman (White Mountain Apache), and Martha Redbone (Choctaw) brought their unique musical voices and their own stories of growing up in America to this celebration of new and existing works. 
Turtle Island refers to the origin story of North America as a great turtle, on whose back we have built our civilizations. This concert honored our current Native American artists and acknowledges their ancestors whose land we now call America.
Lost Freedom:  Japanese American Confinement in the U.S.
The inaugural MMF Commissioning Club Project was a resounding success! In 2021, MMF commissioned a brand new chamber music work for famed actor George Takei written by Japanese American composer Kenji Bunch. The work Lost Freedom: A Memory featured Takei himself as narrator, leading the audience through a dark part of American history that saw Japanese Americans stripped of their property and liberty, and revisiting his past growing up in Japanese American Confinement camps during WWII. The composition was the centerpiece of an evening concert and group of events surrounding the ideas of Japanese American Confinement in the U.S. and anti-Asian bias. Other events included a visit to Moab's Citizen Isolation Center at nearby Dalton Wells and a panel discussion with Bunch, Takei, Utah State Senator Jani Iwamoto, and American politician and educator S. Floyd Mori, with all events documented by 15 time Emmy-award winning filmmaker John Forsen.